And so it begins…Illinois mayor signs executive order granting power to ban sale of guns and alcohol while addressing coronavirus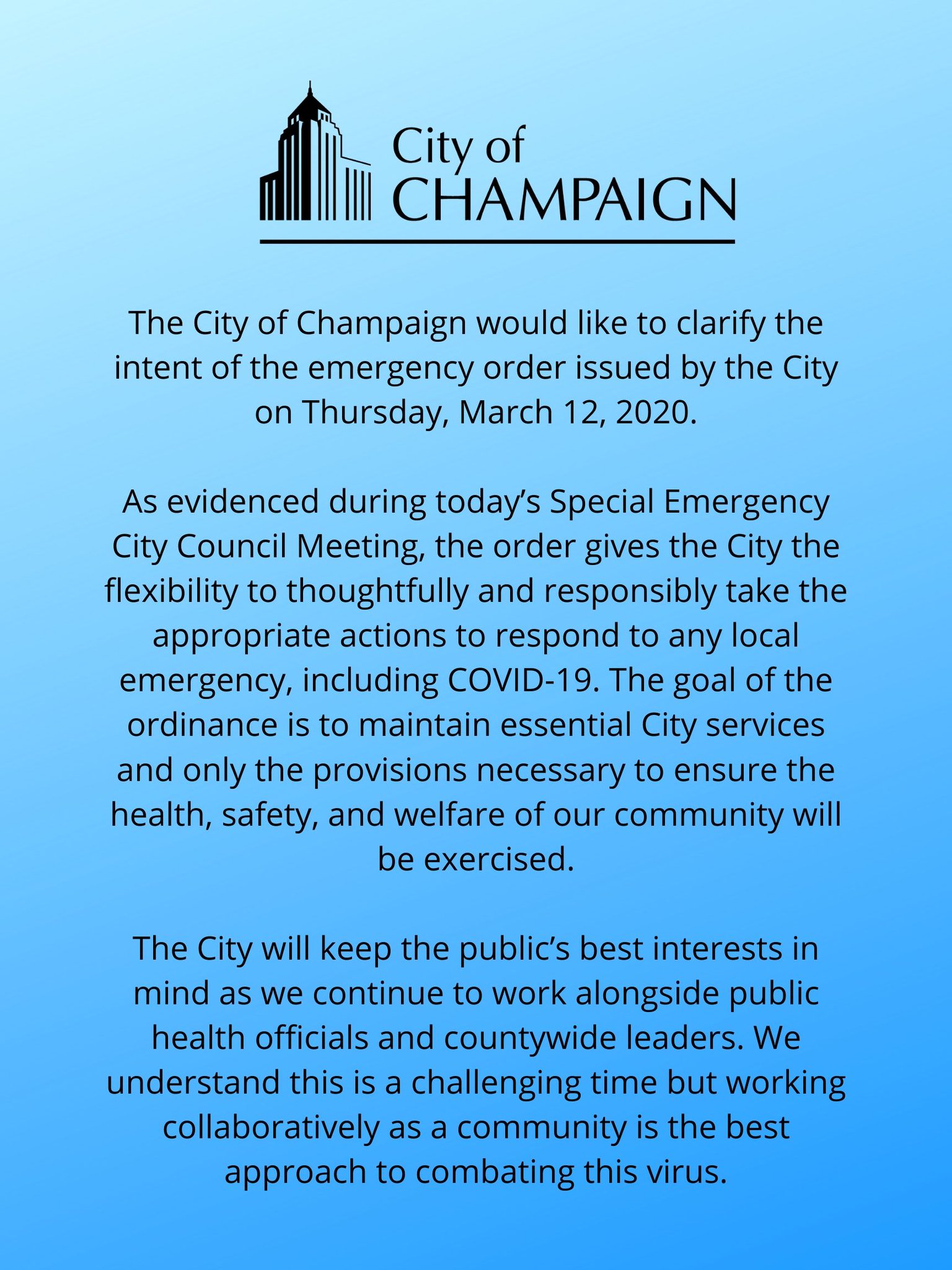 The mayor of Champaign, Illinois, gave herself the power to ban the sale of guns and alcohol after declaring a citywide emergency to address the coronavirus.
Mayor Deborah Frank Feinen signed the executive order on Thursday declaring a state of emergency for the city. That executive order, which is in line with municipal code, comes with extraordinary powers for the mayor to enact over a short period of time as the city combats the spread of the coronavirus.
Among the powers Feinen gained after signing the executive order was the power to ban the sale of guns, ammunition, alcohol, and gasoline. Feinen could also cut off access to individuals' gas, water, or electricity. The city also has the ability to "take possession of private property" or order the temporary closing of all bars or liquor stores.
Jeff Hamilton, the city's manager, told WAND, "The executive order allows the city to be flexible to properly respond to the emergency needs of our community. None of the options will necessarily be implemented but are available in order to protect the welfare and safety of our community if needed."
The Champaign City Council held a meeting to address concerns about the powers granted to Feinen on Friday. Deputy Mayor Tom Bruno noted that each ordinance considered under the executive order would be ratified by the council. The city also released a statement claiming that the council and the mayor would only take steps "necessary to ensure the health, safety, and welfare" of the city.
"The City will keep the public's best interest in mind as we continue to work alongside public health officials and countywide leaders," the council said in a statement. "We understand this is a challenging time but working collaboratively as a community is the best approach to combating this virus."
As of Friday morning, Illinois had 32 confirmed cases of the coronavirus but no cases in central Illinois. On Monday, Gov. J.B. Pritzker announced a disaster proclamation as the state prepared to address the coronavirus.
source https://www.washingtonexaminer.com/news/illinois-mayor-signs-executive-order-granting-power-to-ban-sale-of-guns-and-alcohol-while-addressing-coronavirus?utm_source=share&utm_medium=ios_app&utm_name=iossmf